How To Perform Umrah [Booklet]
This brief but comprehensive booklet outlines the rituals of Umrah. This book contains all necessary information regarding the method, rites and formalities of Umrah, with diagrams and sketches where appropriate. The booklets is conveniently small and thin enough to be carried with on the journey for quick reference and review.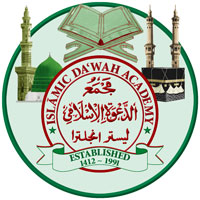 Data sheet
Cover

Paperback

Author

Shaykh Ml Muhammad Saleem Dhorat

Publisher

Islamic Da'wah Academy

Pages

25

Size

15 x 10.5cm

Weight

45g
No customer reviews for the moment.