Essential book for mental preparation for the spiritual journey. No Haji should ever proceed to Makkah without having been made aware of the contents of this exceedingly valuable book.
Today Hajj has become commercialized. Very often there is more show and custom attached to it than feeling and spritual benefits. It has become fashionable to be a haji, and with Makkah so near to our homes as a result of air travel, thousands more are proceeding to Hajj. But in spite of all this we witness very little enduring spritual gain. The reason can only be that men leave home without proper preparation in knowledge and in mind for this wondrous act of Ibadah.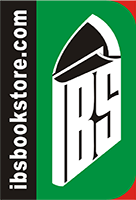 Data sheet
Cover

Paperback

Author

Shaikh al-Hadith Muhammad Zakariyya Kandhelwi

Translator

Yousuf Karaan

Publisher

Islamic Book Service

Pages

339

Size

21.3 x 13.8cm

Weight

375g
No customer reviews for the moment.