This book provides an insight into the journey undertaken by the delegation to six countries of the Balkans -Albania, Bosnia, Kosovo, Macedonia, Montenegro and Serbia- in June 2018. The delegation comprised of leading scholars including Mufti Muhammad Taqi Usmani from Pakistan, Mufti Ahmed Khanpuri from India, Mawlana Ebrahim pandor from South Africa and Mufti Shabbir Ahmed from England.
The book is split into four sections: The first travelogue is by Shykh Hanif Dudhwala, the Secretary of MWI, covering all six countries. The second travelogue is by Shaykh Yusuf Shabbir covering four countries. The third travelogue is by Mufti Muhammad ibn Adam covering Bosnia. The final travelogue is by Shaykh Yusuf Shabbir regarding his follow up trip to Bosnia in August 2018.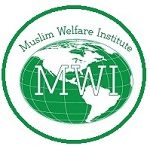 Data sheet
Cover

Paperback

Author

Hanif Dudhwala
Muhammad Ibn Adam
Yusuf Shabbir

Publisher

Muslim Welfare Institute

Pages

143

Size

21.5 x 14cm

Weight

320g
No customer reviews for the moment.