Prophet Of Mercy (Nabiyy-i-Rahmat) May Allah bless him and give him peace. By Shaykh Sayyid Abul-Hasan Ali Nadwi
This book is an English translation of as-Sirat an-Nabawiyyah; a scholarly and thoroughly researched Arabic work of Shaykh Abul-Hasan Ali Nadwi (May Allahs Mercy be upon him). However the title has been taken from the Urdu translation of the said work. In this book, the author has been particularly mindful of the current generation's mindset, taste, understanding and sensibilities. Similarly, he has been entirely considerate of the modern method of research and discourse, so that the content, evidences and style prove to be effective. In preparing the book, the author has read old and new literature, in Arabic and other languages; so that the book, in addition to being comprehensive, is also able to dispel any confusion that exists in the modern mind. As a result, this book has received much acclaim, and within a short space of time it has been included in the syllabus of universities. Now, the English version of this book is in your hands, so that English speakers may also benefit.
About the Author
Shaykh Abul-Hasan Ali Nadwi was from the Indian Hasani descendents of the Prophet (may Allah bless him and grant him peace) and a luminary of a famous and renowned scholarly family. Even though he was from the UP district of Rai Bareilly, he spent his life in Lucknow. He was the Nazim (principal) and the chair of the All-India Muslim Personal Law Board. Along with being a great Islamic thinker, preacher and guide, he was a successful author and he had equal command of both oral and written Urdu and Arabic. He has written several books, the most famous of which is: What has the world lost because of the downfall of the Muslims? His pen exuded empathy for humanity and acted as a representative of Islamic thought. Through his speech and writing, he presented the authentic Islamic thought and methodology. Alongside his leadership of Nadwa and the Personal Law Board, he was responsible for and a patron of a number of religious and social organisations. His religious and social activism spans a period of more than half a century.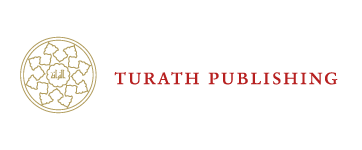 Data sheet
Cover

Paperback

Author

Ml Abul Hasan Ali Nadwi

Translator

Dr. Mohiuddin Ahmad

Publisher

Turath Publishing

Pages

432

Size

24 x 16.4cm

Weight

700g
No customer reviews for the moment.